Editor's Note: John Berman reported live from both the Republican National Convention in Tampa, FL and the Democratic National Convention in Charlotte, NC. Throughout his reporting, he's been sharing Instagram photos of the conventions. This piece was producing using some of those photos. Follow him on Twitter: @Johnsberman
You can't touch this. That's right, if you are a political junkie, a political reporter, or a political player, there really is nothing that beats a convention. Nothing. Sure there are plenty of people who reasonably say that conventions have become pieces of performance art, staged with such precision as to render them meaningless, or even worse, dull.
Well I say to you people out there that these past two weeks are proof that something always happens at these things; something unexpected, something fascinating, something that in one way or another will absolutely impact the outcome of the election.
Seriously, two weeks ago, who would have thought to talk to a chair?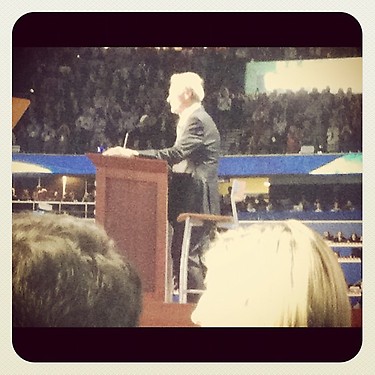 (This was my view of that Eastwood episode from just feet away).
Seriously two weeks ago, who would have though that the two most tactful politicians named Romney and Obama were named Ann and Michelle?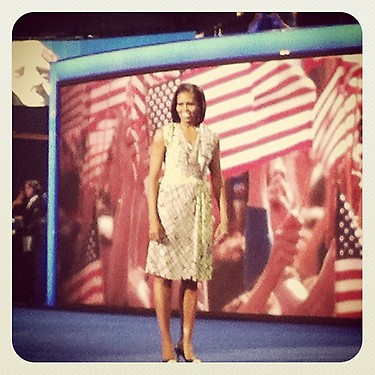 (This is how I saw it when Michelle Obama first saw the arena she was soon to own.)
Two weeks ago, who would have though that weather would threaten to completely disrupt and dismantle the carefully laid plans of both political parties?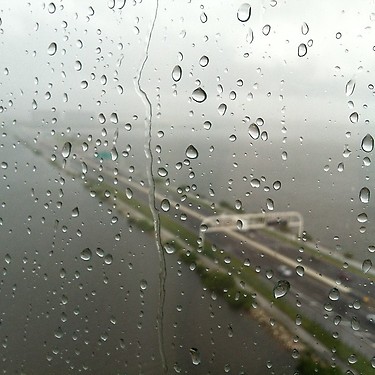 (This is what Isaac looked like from my hotel.)
Two weeks ago, who thought I would meet the guy from Wings?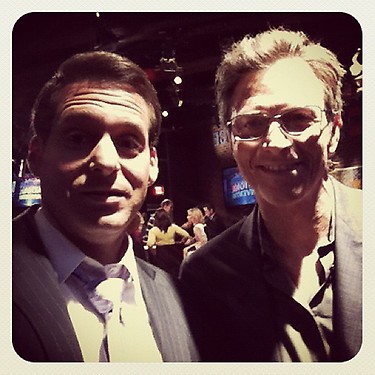 (me with Tim Daly)
I fully understand that nominees no longer get picked in contentious floor fights. Boy, do I wish I had been around when they were (except I feel like the levels of hygiene may have alarmed me back then.) But these days conventions represent that moment when a political campaign is allowed to put forth what it thinks its best case for winning. And it is always worth evaluating what they offer. Moreover it is worth noting in this aura of hyper-control that they often lose control. Note the moments of discomfort for the GOP with the Ron Paul folks on the floor. Note the almost inexplicable confusion and backtracking with the Democratic platform.
They also make for incredible people watching. Can you name all these political players I spotted the last couple of weeks?

A real "Real World" alum.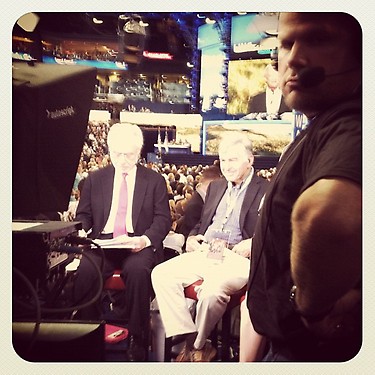 The son of Greek immigrants. (Not Wolf Blitzer)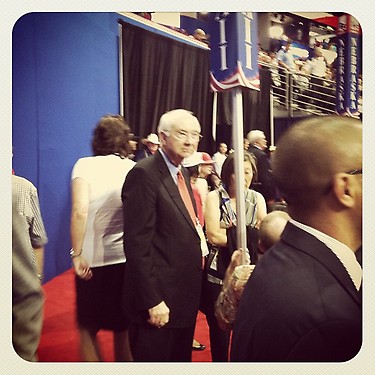 He said his keynote in 1992 was "scary."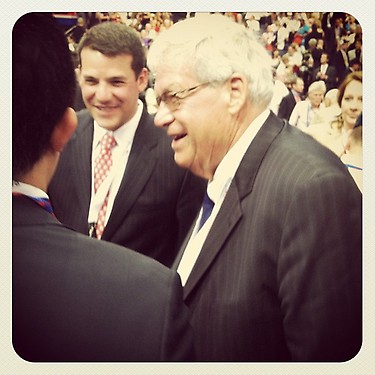 Mr. Speaker!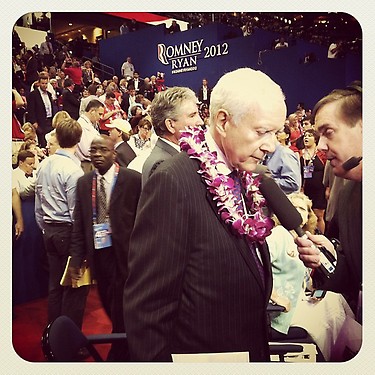 Big wave surfer, or Senator?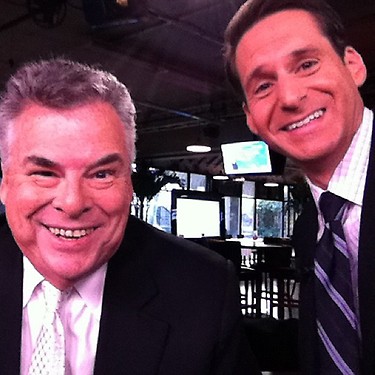 He's usually a very serious guy.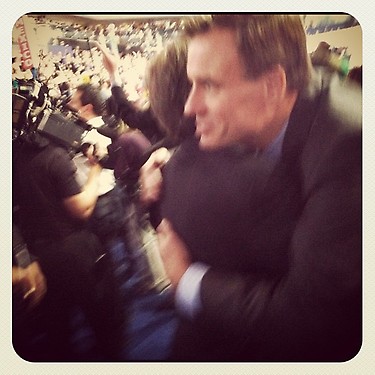 Guess Virginia IS for lovers!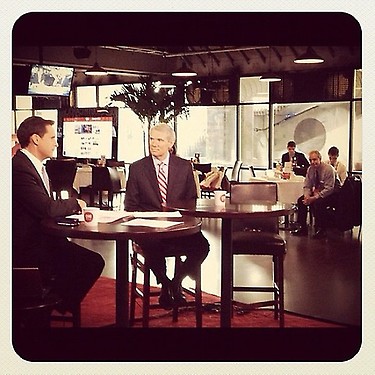 Look closely, there are two lawmakers in this shot.
Finally, or as Bill Clinton said in 1988, "in closing," if you need more proof that conventions still matter, are still fun, and are still fascination...
If you need more proof that you can't touch this...I offer you: MC Hammer.